Having founded two companies in his youth, Nick knows the unique challenges and opportunities that younger entrepreneurs face. Alongside his experience founding and growing his own companies, Nick also has experience promoting Canadian goods & services abroad from working as a Trade Commissioner with Global Affairs Canada. This solidarity with youth entrepreneurship and unique experience in the export sector makes Nick a highly valuable resource to his clients allowing him to provide effective contacts, resources, and guidance.
As a fellow youth entrepreneur, I am well aware of the specific challenges fresh business owners face. Having founded two companies in my youth, I have a few strategies that could help you achieve international success and grow. Let's see where we can take your business!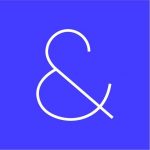 Nick connected us with international stakeholder and partners, such as Global Affairs Canada, which provided further insights, and he helped put all the information we needed to make the right decision front and centre.
-- Rebecca Rochon, Pivot & Pilot
[Nick] does a wonderful job of teaching, as well as answering our hundreds of questions in a patient and kind manner.
-- Mariah Wagman, Mirage Handcrafted Makeup
All Advisors