After spending many years designing products and services for other companies, Krysta Francoeur decided it was time to put that energy into her own business venture. In 2017, she launched Wild Remedies from Kelowna B.C. selling premium Chaga mushroom tea products. Since joining Export Navigator, Krysta's business has found success in expanding its horizons and reaching new customers.
"Plant-powered diet and medicine has been a massive part of my journey to health," says Francoeur. "My mission now is to discover new wild remedies from all over the globe to help others reach optimal health."
Francoeur's ultimate business goal is to build her company to $250 million in revenue, distributing delicious healing products worldwide, while being a catalyst for human health and environmental sustainability. To help her achieve this goal, she's been working with her personal export advisor, Oriana Brueggemann as part of the Export Navigator Program.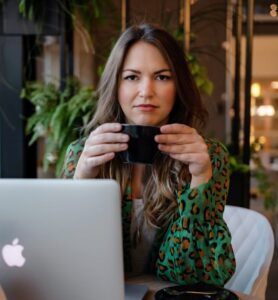 "I feel like the program is helping to open up a whole world of opportunities I didn't even know existed," admits Francoeur. "From grants to gaining international exposure to cross-Canada tradeshows, it's really exciting to see all the avenues available."
Meeting one-on-one with her advisor, Francoeur has been focused on research and development, while also assessing strategic outreach opportunities as she works to secure funding for increased production. Monthly meetings with Oriana have also helped her navigate regulatory and logistical challenges as she expands sales across Canada, then throughout the United States and Asia.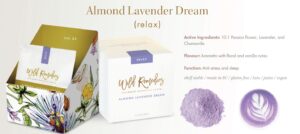 "I really appreciate the help I've received from this program," says Francoeur. "It's programs like Export Navigator that offer small businesses a real chance at success. It's so important to have experts in your corner and I feel like Export Navigator is vital for startups wanting to go big!"
If you would like to learn more about Wild Remedies, you can visit their website.
Are you curious about how the free Export Navigator Program could help your business export? Fill out a quick application to be matched with an export advisor in your area.