An entrepreneur at heart, Amber has had the privilege of working with a range of organizations, from non-profits to multinational corporations. Born and raised in the Thompson-Okanagan, Amber started out in the food & beverage industry, specifically wine, tea, and hospitality. Following this valuable experience, Amber worked in international business development in ICT & tech, created a successful start-up in the events industry, and grew a network of contacts across the globe. Whether your business is just starting out or fully established, Amber can help your company reach its export potential.
I have owned several businesses myself, and understand how exporting can be both a scary but rewarding journey with lots to learn. My goal is to offer support and assistance to small businesses that are looking to take that next step. Whether through exporting inter-provincially or internationally, I am here to help.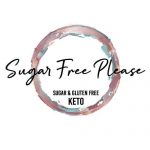 Amber always gave very practical advice, and when she answered my questions, I felt her suggestions were logical and effective.
-- June Alexander, Sugar Free Please
All Advisors