Wayne launched his company, Baraka Shea Butter in Duncan, B.C. in 2013, offering 100% natural and unrefined shea butter, hand-made by women and families in Ghana using traditional methods passed down through generations. When society's interest in sustainable products was growing, he decided it was time to take advantage. Wayne joined Export Navigator in December 2018 to help him achieve his business goals.
"From the instant we met our Export Navigator Advisor, Darrell Goertzen, it was obvious he had valuable knowledge, information, insight and contacts that could help us to take advantage of opportunities," says Wayne.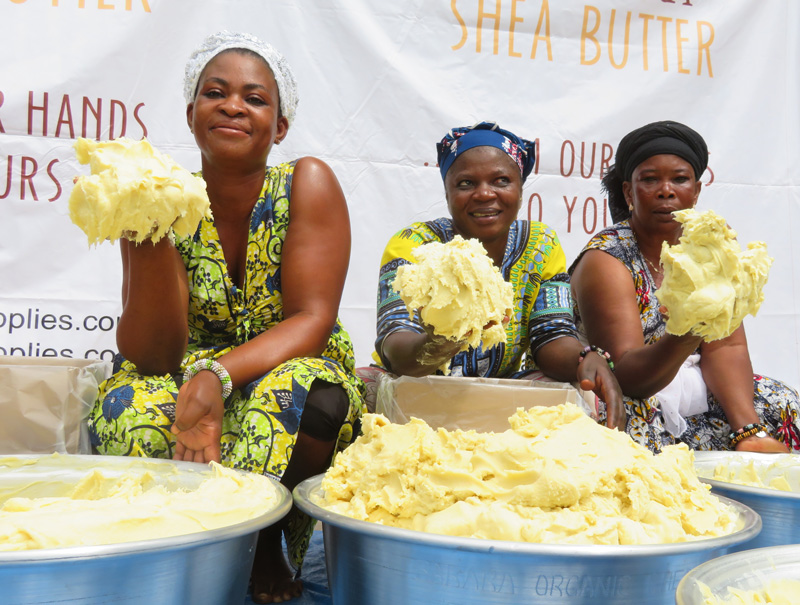 Planning for growth
Growing a business to become export ready can be intimidating. It requires working capital, a strong sales and marketing strategy, and a thorough understanding of logistics. In short, it takes a lot of planning.
"Scale was a big challenge, while logistics, warehousing, and shipping were another. But, by far, the largest challenge was financing and how to understand and capitalize on available programs and services," says Wayne. "As a result of working with Export Navigator, we secured support to grow our private label and commercial sales in the United States market, while also saving money on export marketing." As a result of this expansion a new customer base quickly developed and the increased revenue allowed Wayne to expand the Baraka brand even further through an enhanced marketing strategy.
Building a brand
Baraka Shea Butter had been operating on a small scale, but after joining Export Navigator, Wayne was more determined than ever to grow the business. He knew that creating brand recognition for his natural and ethical products would be essential.
"We work with women and communities in Ghana to help build better societies and our shea butter and oils are wholesome and nourishing – no chemicals or additives, no animal testing, no harsh industrial processes. Just healthy products, rich in Vitamin A, E and Fatty Acids," says Wayne.
Baraka has since become a globally recognized leader in its industry for the quality of its products and the social enterprise component of the business. The company is now exporting its products to 60 countries.
Trusted advice
Baraka's growth over the last few years has not only increased its revenue, but scaling up has increased productivity to the point that the company has brought another employee on board.
Export Navigator helped Baraka identify opportunities for its business and execute a realistic expansion strategy that has increased its business and built global brand recognition.
"Darrell is a trusted advisor who responds quickly when we have questions and issues and who has knowledge and insights that are pragmatic and useful," says Wayne. "I would HIGHLY recommend Export Navigator to anyone wanting a trusted and knowledgeable advisor to help them identify and sort through opportunities and develop and execute realistic plans."
Learn more about Baraka Shea Butter at barakasheabutter.com.