Your target market can make or break your exporting success. Market research can ensure you choose the right target market for your business. In our blog, "How to Choose a Target Market," we went over the basics of export market identification and different types of research. Since market research is such a vast topic, this blog post will revisit some of the concepts we previously introduced in greater detail. 
Drawing on insights from our past webinar, "Market Research for Exporters" presented by Greg Henderson of Exportspark, we'll be delving into secondary research. 
Why spend time on market research?
Market research can require a significant amount of time, energy, and resources. However, the hardest part is often just getting started – once you know how and where to research, you'll be set! Part of market research is assessing the risk versus reward of exporting for your business. If your business isn't prepared properly, the failure rate is high. That being said, the opposite is also true. With proper preparation, you could open many doors for your business through exporting. 
We'll take you through one way of doing secondary research that considers best practices, how to find the most accurate sources of data, and how to rank your findings.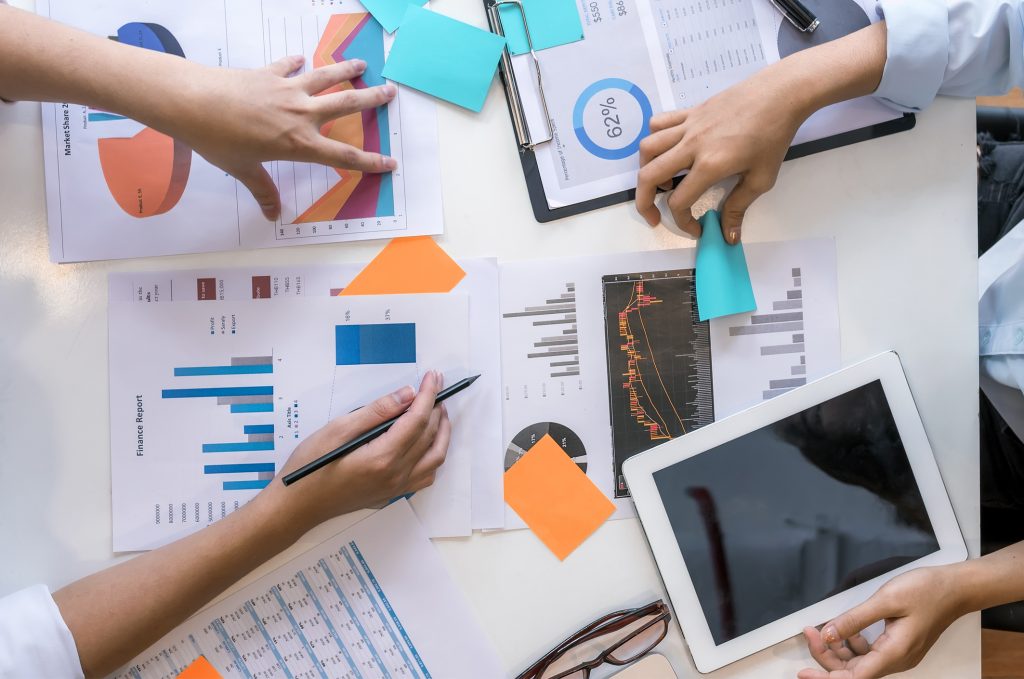 Secondary research methods
As a refresher from our last blog post, secondary research is when you use existing research to form your own conclusions. We'll be focusing on online research as that is one of the most common and accessible methods of research. 
Don't forget to check online resources for accurate and up-to-date information. When in doubt, try these trustworthy sources to verify your research: 
Associations often conduct their own research so they're a go-to resource for any exporter. Your sector may have an association, such as BC Wood or BC Food and Beverage, that has a vast library of industry-specific export resources. Keep an eye out for webinars and other events hosted by associations to brush up on industry knowledge.
Wikipedia is a free online encyclopedia that is updated regularly. It is generally a reliable source that utilizes a community of fact checkers and a wiki-based editing system. 
Agencies and programs like Export Navigator, Trade & Invest BC or the Trade Commissioner Service are helpful for getting one-on-one support and have their own resources on exporting. Export Navigator hosts webinars, offers free e-courses, and maintains a resource directory on everything export-related. 
Now that you know where to do secondary research, here are a few best practices that will yield the most accurate results:
Double check and verify info for accuracy
Confirm your findings by cross-referencing your data with other sources. 
Try to avoid data that is more than 4 years old
Data is constantly changing, so be mindful of how dated your resources are. 
Focus on data that aligns with your unique value
Be intentional in the data you collect. Through your research, you should know whether your unique selling point will translate in other markets.
Ease of Doing Business Analysis 
In your research, you might have come across the ease of doing business index. The popular, but controversial, index from the World Bank provides a benchmark of how every nation ranks in terms of its regulations on businesses. It measures how simple regulations for businesses are, and the strength of property rights. At a glance, the index allows readers to gain a general sense of how easy it is to enter a market. 
In theory, this tool is useful, but it's not without its flaws. There are a number of variables that the index doesn't take into account, such as a country's proximity to large markets, quality of infrastructure, inflation, or crime. Furthermore, the report has been recently discontinued in 2021 because of data irregularities and ethical concerns surrounding the inflating of certain country's rankings. 
Trade performance indicators are extremely handy because it can give you a better idea of what doing business in any market is like. Luckily, there are other indicators available for market research. To find reliable ranking information of different markets, here are some alternative existing indicators you can refer to: 
Wondering what the density of new businesses in your target market is? The Entrepreneurship Database project collects data on registered firms from 2006 to 2020, focusing on the following three variables: the number of new firms, total number of firms and number of closed firms.
The LPI is an interactive benchmarking tool. It lets you see the performance of each country's challenges and opportunities on trade logistics, such as labor skills/shortages, environmentally-friendly logistics, and resilience to cyber threats. 
Trade map provides a wide range of indicators on exporting. They have everything from export performance to international demands, and even alternative markets.
PESTEL Analysis
After gathering all your data, you're ready to do a PESTEL analysis. A PESTEL (sometimes referred to as PEST) analysis helps you rank your markets in order of viability, risk levels and ease of doing business. The PESTEL analysis stands for the following categories:
Is your target market politically stable? Part of a stable government includes being proactive in economic affairs, such as exports, imports, sales, and so on. A stable government also means adequate support for exports and a reliable market for your business to thrive in. 
Will the average customer in your target market be able to afford your products? Canadian goods are typically considered premium quality abroad. Ideally, the average consumer in your target market has more than enough disposable income to spend on imported goods and services. 
Social factors can paint a detailed picture of your ideal customer. Cultural norms, working hours, shopping habits, culture, and religion are just a few of the social factors that make up your customer persona. 
These days, technology adoption permeates all aspects of business. It's important to know if your target market is on par with your business' technological needs. For instance, software or ecommerce businesses won't fare well in a region with poor Internet connectivity. Or, if your marketing is heavily dependent on social media, look into what social media platforms are most popular in your new market.
If your product or service is known for being sustainable and environmentally-friendly, you should target markets that have a reputation for being green. 
Intellectual property (IP) is a vast topic – some common IP types are copyrights, patents, trademarks, and trade secrets. However, not all countries recognize the same IP types which could pose a risk to your business. That's why familiarizing yourself with the legal framework of your target market is highly recommended.
Market research consists of frameworks and criteria that you can use to map out your ideal market or customer. In this case, the goal of doing secondary research is to come up with your top few markets (ideally two or three) you'd like to enter. Next, you'll need to engage in primary research to validate those markets – a critical step. 
Stay tuned for our next blog as we take a deep dive into primary research, where we'll talk about building your customer persona and basic primary research methods. 
Learn more 
Export Navigator is here to guide you through the fundamentals of everything export-related. We regularly host webinars on a wide range of exporting topics. Check out our Export Education page for upcoming events and sign up for our newsletter so you never miss them!