With a successful track record in international business development and extensive experience expanding businesses in the U.S., Latin America, Asia, and Europe, Oriana uses her professional background to help fellow women in business overcome barriers and find new customers abroad. Her diverse industry experience includes electronic signaling and manufacturing, and this informs much of the advice she provides to her clients. Whether you're looking for guidance on strategy or need to know the particulars of the export world, Oriana would be thrilled to help your grow your business.
I have spent the last 15 years in international business development, export territories management, and accounts management, and I'm excited to use what I've learned to help you export! As an experienced professional, I know the unique challenges that women in business face, and I find it gratifying to help entrepreneurs like you succeed.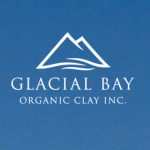 In such a short period of time, you have opened up many opportunities for us, and we thank you for this. You are our champion!
-- Robert & Jasmine, Glacial Organic Clay
All Advisors