When Tammy Brown's mother passed away suddenly, her family was left with a lot of unanswered questions. Tammy's mother, like many baby boomers, hadn't completed an end of life plan or even left behind a will for her family – it made a difficult and emotional time even more challenging.
Although the experience wasn't easy, Tammy felt inspired to tackle the problem and help other families like hers. After years of planning, development, and testing with a team of specialists, in 2020 Tammy launched CheckOutPlan.com from Kelowna, B.C. The online platform offers legacy planning that empowers families with a roadmap to prepare for the unexpected.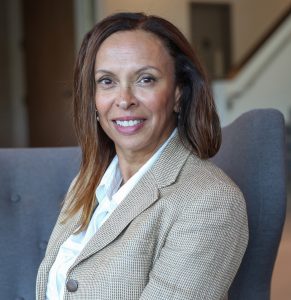 "Check-Out guides users to make the decisions not contained in a will and seeks to reduce the conflict, wasteful spending, confusion, and stress that families experience when confronted with a sudden illness, accident, or passing," explains Tammy.
Planning for the Unexpected
When the COVID-19 pandemic hit the world, Tammy knew that Check-Out could help many people in North America, so she connected with Export Navigator to discuss expanding into the US market. Talking about the end of life is never an easy conversation, so when she was matched with export advisor, Ken MacLeod, she was thrilled that he understood the relief Check-Out could provide.
Knowing that Check-Out's mission had huge benefits, MacLeod notes that, "While it's difficult to imagine or even discuss, having a product that will assist families, businesses and individuals during a difficult and emotional time is an immense gift."
The next biggest hurdle to cross was getting the word out about Check-Out and educating consumers about the importance of planning. Tammy worked one-on-one with Ken to learn more about how to scale her business, all while planning to enter the US market.
"Creating awareness about Check-Out across the border has been especially important in recent months as the states see surges of COVID-19 cases, driving families to plan for the unexpected," recognizes Tammy. "Ken has been such an excellent resource, and terrific at referring us to other resources. It's so nice to have the local support and that all-important sounding board."
New Paths to Discovery
Check-Out Planning Services has also focused on the opportunity of being a value-added resource that professionals, such as wealth managers, can provide to their clients. Ken has helped Tammy by introducing her to new contacts and companies that could help Check-Out thrive.
"His diverse corporate experience provides fresh insights. We are currently the little guy and working to grow our company in a very complex marketplace. It can be very challenging," admits Tammy. "Anyone who takes the time to understand what you're doing, and what you're trying to achieve, is invaluable. We feel that Export Navigator and Ken actively seek to support our efforts, and we do appreciate his efforts."
If your business could benefit from the planning services of Ken and Export Navigator, apply to the free program. Alternatively, if you have any questions, contact us and we'd be happy to answer your queries.