For Kelsey Hendricks, founder of Tofino Kombucha, brewing kombucha started as an experiment, grew into a hobby, became an art form, and is now a passion she wants to share with the world. Launched in 2017, Tofino Kombucha is a certified organic kombucha producer located in Tofino, B.C. with a mission to become a gateway to better health and nutrition.
Tofino Kombucha focuses on using simple ingredients to create one-of-a-kind drinks that inspire a taste for fermented foods. The company uses organic whole leaf teas, evaporated cane juice, fresh pressed juices, and dried flowers and fruits to create a light, crisp, and fresh-tasting kombucha. "It never ceases to amaze me how a few simple ingredients can transform into something so nutritious and delicious," says Kelsey.
Doubling Down
Since beginning operations in 2017, Tofino Kombucha has doubled their sales and production capacity year-over-year. Now, the company's vision is to become one of the best-selling kombucha producers in western Canada. "It can be very difficult to expand into new markets," says Kelsey. "Labeling requirements, food safety certifications, and tax rates vary between provinces and countries."
To push the company's growth in western Canada, Kelsey registered for Export Navigator and began working with her export advisor, Brady Calancie. "Export Navigator helped me open an online store that serves B.C. and Alberta. This has increased my sales by $28,000 in the last two years," acknowledges Kelsey.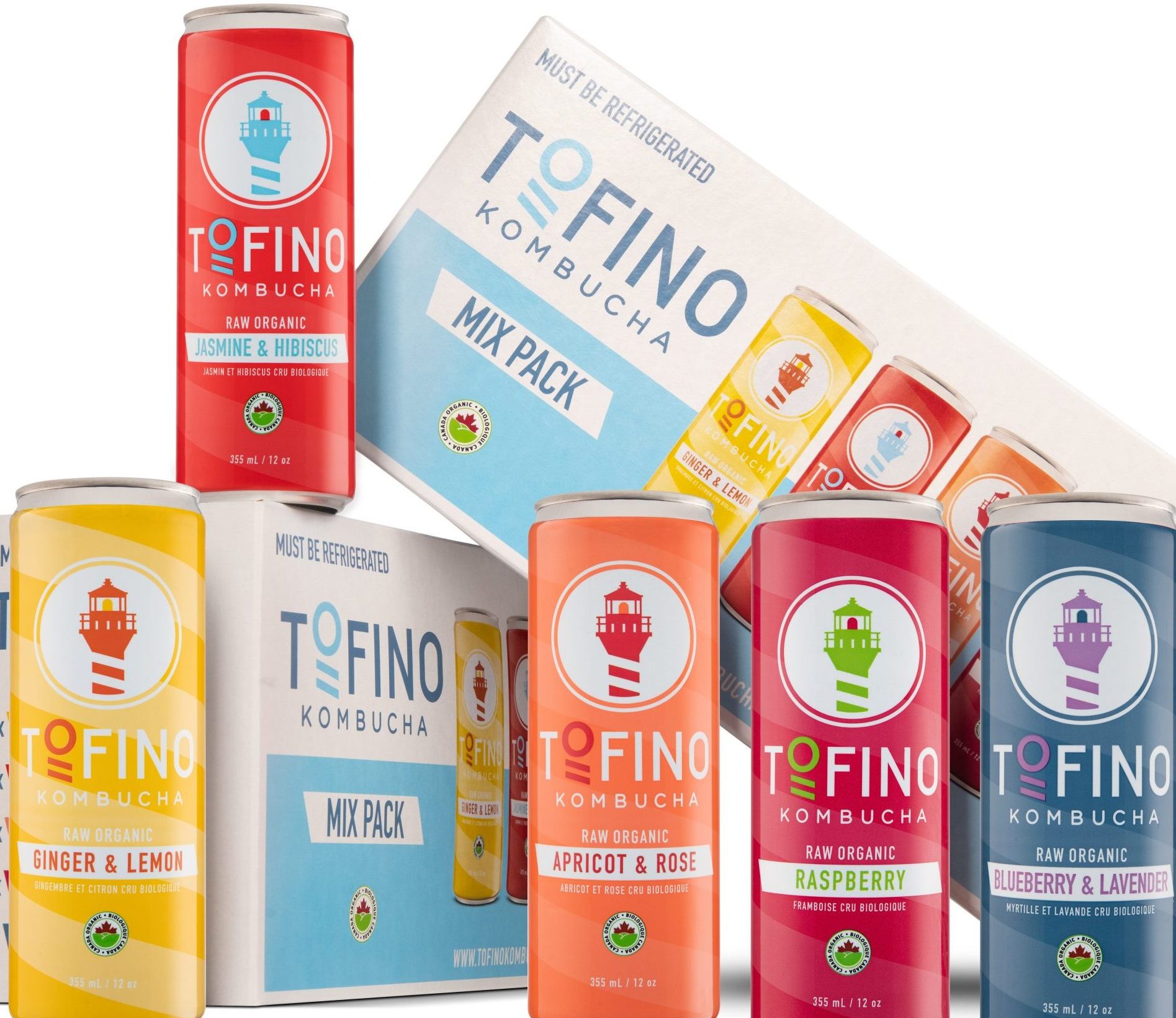 Boosting Brand Awareness
Brady provided Kelsey with information on all the available resources to make exporting her product outside of B.C. easier. "This process helped guide my decisions on label design, obtaining a Safe Food for Canadian Licence, and applying for grants to help me reach broader markets," lists Kelsey. "Receiving additional licenses and certifications has made it possible for me to attract buyers from out of province."
Readied with the necessary paperwork, Kelsey took the leap and started promoting Tofino Kombucha in other provinces. "By reaching outside markets, my brand awareness has increased, and Tofino Kombucha has caught the eye of new distributors that will significantly increase my sales and number of employees."
Having the Right Tools
"Export Navigator is a great service because business owners don't know what they don't know," shares Kelsey.  As a business owner with big dreams, Kelsey understands that being equipped with the right tools and knowledge is priceless. "Export Navigator is an excellent service that provides a personal connection to an advisor who will share information and encouragement you didn't know you needed."