John Hollstedt is the first to admit that he's an accidental entrepreneur. A Kamloops rancher at heart, he never set out to scale a business or own a patented product with first-year domestic sales projections nearing $1 million—but that's exactly what happened when he launched his company, JH Solar Systems.
John came across his golden business opportunity when he happened to overhear that solar panel systems are adjusted seasonally by manually climbing a ladder in a time-consuming and risky process. He became determined to create a system that could allow panels to be adjusted from the ground.
Getting good ideas to market
Within a few weeks, John had invented and patented 'Sunna,' a ground-adjustable support system for pole-mounted solar panels, so simple that his eight-year-old grand daughter could adjust one in under a minute. He felt like he might've been onto something, but needed greater business support to help realize Sunna's potential. John connected with Export Navigator advisor, Amber Piché.
Amber helped John uncover the potential of JH Solar Systems by guiding him through the foundational and critical steps of business planning, forecasting, and market research for interprovincial and international exporting.
"In just five months, JH Solar Systems has become a stand-up company with sales, distribution, financials, marketing—and it's all because of Export Navigator," credits John. "I would not be where I am right now without Amber."
Strength in numbers
John quickly hired two team members to support his operation: a manufacturing manager, and a business administrator that Amber helped to find from UBC Okanagan. That's freed him up to focus on business challenges like securing scarce materials such as aluminum, and financing large-scale supply purchases.
With Amber facilitating connections to crucial industry contacts, John is now machining certain Sunna parts in Kamloops to speed up the manufacturing turnaround. Already, JH Solar Systems has nearly $20,000 in sales, selling more than a dozen units to the nearby solar panel installer who first piqued John's business idea.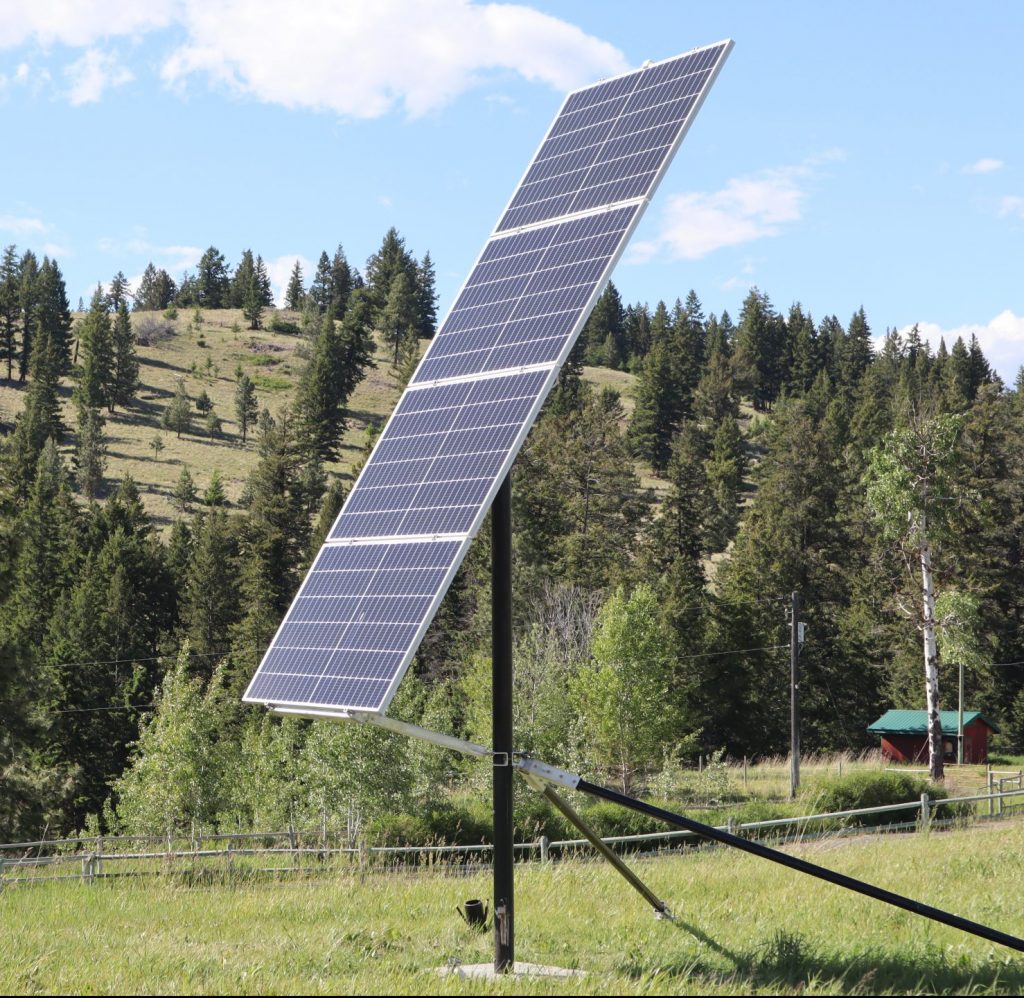 Sunny skies ahead
With continued guidance from Export Navigator, John plans to expand sales to solar panel distributors and installers across Canada, as well as the U.S.A. by focusing on states with high solar panel use such as California, Nebraska, and Idaho.
"Pole mounts have been around for 25 years, and that's nearing the time they need to be replaced," notes John. "Everybody will be replacing panels soon, and the growth potential for Sunna is unlimited."
With that growth, John also sees possibilities for giving back. He plans to donate Sunna units to charities supporting the education and futures of young women in Africa. With such a steep growth trajectory, John can't overstate the impact that Export Navigator and his advisor, Amber, have had on JH Solar Systems.
"It's big and it's fast and it hasn't even started," exclaims John. "Export Navigator has been everything on this journey."