When Neil Roe partnered with his son, Brydon Roe, to start Shade Sails Canada in Revelstoke, B.C., it was a merging of their skillsets, experience and respect for tensile fabrics.
While travelling in Australia, the father and son duo first discovered the beauty and diversity of tensile fabric, which creates a structure when pulled tight. After returning to Canada they launched the Shade Sails product line, creating coverings for patios, decks, privacy panels and even shaded pergolas for both commercial and residential use.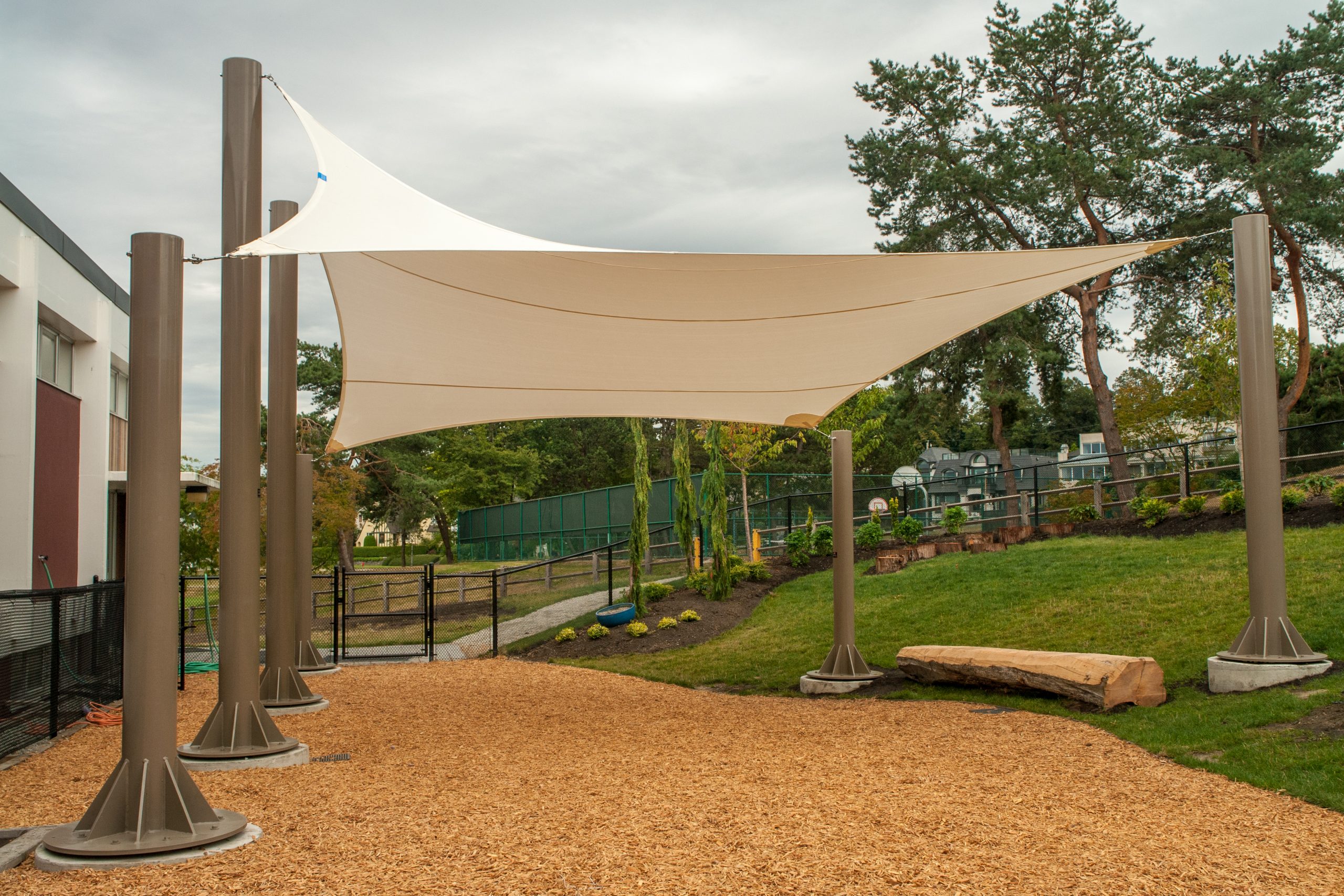 Knowing they had a great line of products, and being the first to market in Canada, Neil and Brydon felt confident about the potential of their business. What they didn't know was how to market their line of products or how to broaden that market effectively. For help, they turned to Export Navigator where they were connected with an Export Advisor.
"Our advisor helped us to identify our target markets and build a model around serving them and marketing to them. He encouraged us to build a workable model around those clients and to plan to broaden to other markets from there," says Brydon.
Making growth plans for the company, Neil and Brydon want to see Shade Sails Canada become a household name for their stylish, durable and innovative products.
"Export Navigator has been a great resource and has helped us to be focused and to define our key markets, while also building an internal program that has made us more confident to pursue these markets," acknowledges Bydon.
As they continue to work with their advisor towards their goals, it's clear Shade Sails Canada has already made progress.
"Not only do you get connected with a person who has been an actual business owner themselves and has access to their knowledge and experience, but you are further connected to networks that they are aware of and can fit your needs," praises Brydon. "I would recommend this to anyone who is looking to broaden their approach to growth opportunities."