Since then British Columbians have been enjoying Enercheez, a dehydrated cheese that requires zero refrigeration. A 100% natural product made in the Kootenays, it is cheese like people have never experienced before.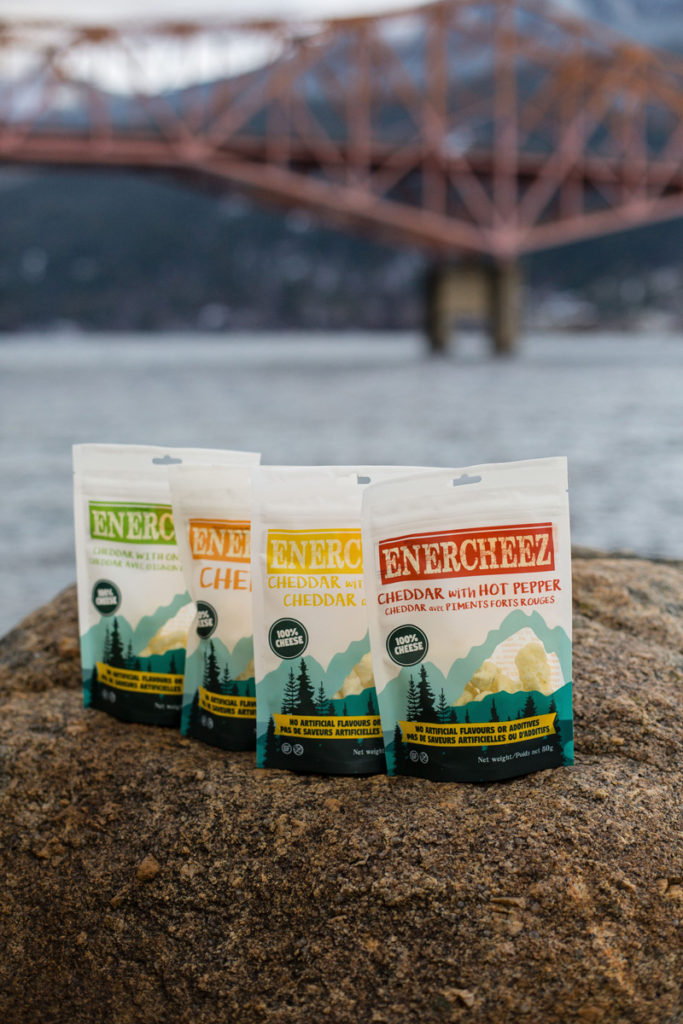 Growing beyond B.C.
Being first to market with his unique product, Bruce was able to create strong sales in B.C. with hard work and focused marketing. He knew his company could do just as well outside of B.C., but he wasn't sure how to get there. That's when he heard about Export Navigator.
"Having access to a program that offers defined steps to export readiness helps companies decide if they really want to export, who to export to, if they are ready and what potential roadblocks might occur in the process of exporting," says Bruce. "Without an export plan a company could lose a great deal of money by making mistakes that could have been avoided."
Anxious to expand his markets nationally and internationally, Bruce was connected with Export Advisor Michael Hoher who worked with him one-on-one to prepare Enercheez for global opportunities.
Going international
It was by meeting with Michael that Bruce discovered many stiff tariffs and restrictions for exporting dairy products through the United States.
"With the U.S. so close, it always seemed like the best market to access, however with Comprehensive and Progressive Agreement for Trans- Pacific Partnership (CPTPP) there are other options and other countries excited to bring in Canadian products," says Bruce.
The guidance Bruce received from his advisor Michael led to Enercheez being sold across Canada. Bruce is soon heading to tradeshows for discussions with countries like Mexico, Japan, United Kingdom and Saudi Arabia.
"Michael has been a wealth of information with export preparations and the amount of contacts he's shared to help me grow my business. Everything from guidance on tradeshows to being cautious about certain aspects of business, I would not have considered without his experience," says Bruce. "I'm also very grateful that he's in the Kootenay region so local companies have the same opportunities as businesses in Vancouver."
Recognition of success
Mountain Munchies Inc. has doubled its sales in the last six months and with the increased production, Bruce has brought on a new employee. This year his company was a Small Business BC Award finalist for most innovative company and nominated for product of the year BC Food & Beverage 2019. With even more prospects in the near future, Bruce is already in the process of expanding to meet further market demand.
"If you are thinking about exporting your products, don't make mistakes that could have been avoided by sitting down with an Export Navigator advisor," says Bruce. "Even if you decide to not pursue exporting, the knowledge you get out of the program will certainly help further decisions down the road."
Learn more about Enercheez at shop.enercheez.ca.