Christine Coletta still remembers her first batch of wine. It was 2009, and Coletta made 168 cases under her independent label, Haywire. She and her husband have come a long way since then, expanding their operations into an established winery called Okanagan Crush Pad.
Having over two decades of experience in the wine industry, Coletta knew Okanagan Crush Pad wines would do well in the United Kingdom. But, with too many hats to wear at the winery and not enough hours in the day, Coletta needed help entering new markets. That's when she reached out to Export Advisor Amber Piché.
"Our biggest challenge was navigating the regulatory pieces, like certificates of origin and understanding the logistics of moving products overseas," says Coletta. "Export Navigator helped us prepare our export market plan and answered a lot of our questions."
But the program itself is only part of the benefit. Coletta praised her Export Advisor for going above and beyond to make her vision a reality.
"Going through the Export Navigator program with Amber was so valuable. Having one-on-one support keeps you in check and helps you lay out your plan in a way that's easy to understand," says Coletta. "One of the biggest takeaways was evaluating my product to make sure it's what the market wants."
 The Story of Okanagan Crush Pad
Okanagan Crush Pad sits on 330 acres of land on two distinct Summerland vineyards: Switchback Vineyard and Garnet Valley Ranch. The state-of-the-art facility features long banks of concrete tanks, stunning clay wine jars and large format neutral oak casks with a cozy guest centre at the heart of the winery.
"It all started when my husband Steve Lornie was retiring from construction work after owning his company for 35 years. We planted a small vineyard in Summerland, and a friend of ours who was a winemaker convinced us to make wine," Coletta recalls. "That was the jumping-off point for everything that's happened since."
Fast-forward to 2011, and Haywire's production climbed to 6,000 cases. The wine was delicious, and demand quickly outgrew the small operation Coletta and Lornie created in retirement.
"We knew right away that we needed our own facility," says Coletta. "So, my husband put his hard hat back on, went out and built us a winery."
Operating under the Okanagan Crush Pad, Coletta and Lornie's retirement project evolved into four labels — Haywire, Narrative, Free form, and Bizou + Yukon — and 40,000 cases of wine per year.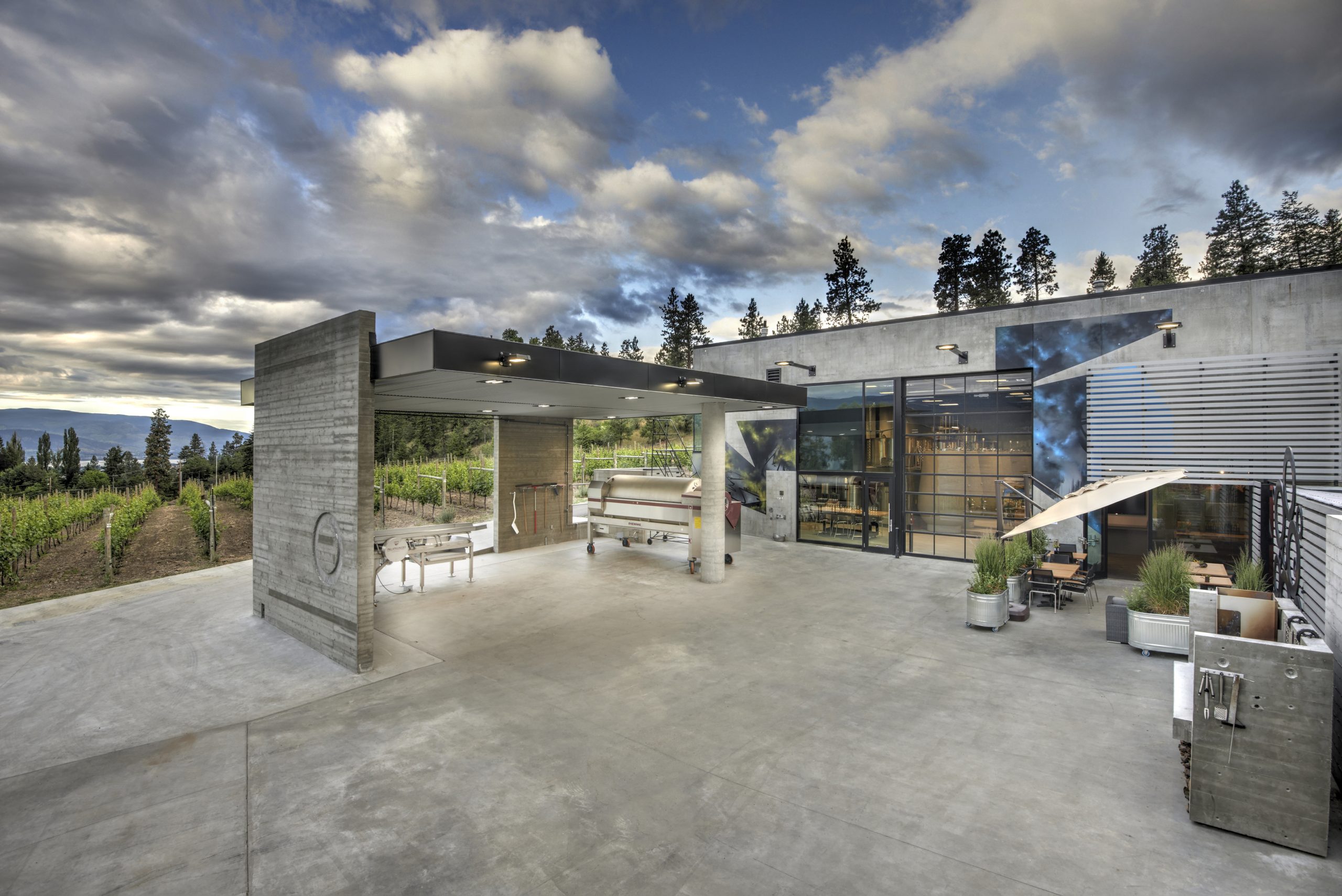 Celebrating Big Achievements
With the help of Export Navigator, the company has grown exponentially to reach new markets abroad. Coletta now exports 1,500 cases per year to customers in the United Kingdom, Norway and Sweden. As a result of exporting into the UK, Okanagan Crush Pad's Haywire Free Form White made the top 10 in Decanter Magazine's Most Exciting Wines of 2018.
It's an accolade for Coletta, Lornie and chief winemaker Matt Dumayne that might not have been possible without the guidance of Piché and Export Navigator.
"Amber is relentless. If she tells you she's going to do something, she does it. And if you make her a promise, she's going to make sure you follow through. She's incredible," says Coletta. "It almost feels like this is her business on some level. That's how committed she is to our success."