Growing up next to the sea in the south of France, Philippe Marill can't remember a single meal that wasn't flavoured with a dash of the local fleur de sel. The crystallized sea salt flakes were a staple on his family table, sprinkled on top to elevate even the simplest meal. As an adult, when Philippe moved to North America, he found his beloved fleur de sel missing from the dinner table for the first time.
Years later, Philippe met his wife, Carolyn Kvajic and they moved to Salt Spring Island, B.C. Carolyn too fell in love with the fleur de sel Philippe would bring home from France. Finding themselves on an island surrounded by saltwater, they had an 'aha' moment and decided to make their own sea salt. After months of experimenting and fine-tuning, they perfected the flavoured sea salt flakes and launched Salt Spring Island Sea Salt Ltd.
One of a Kind
"We were inspired by our passion for good food, artisanal craftsmanship and the west coast; it was an opportunity to create the best handcrafted fleur de sel, sea salt crystals in the world," says Carolyn.
Salt Spring Island Sea Salt is the only salt company in the world to offer a unique line of premium infused fleur de sel products. Made from locally sourced ingredients, their line includes flavoured salt, such as blackberry, rosemary garlic, smoked mesquite and even pinot noir. Now that they've tested the local market and found great success, Philippe and Carolyn are ready to export. They turned to Export Navigator for guidance.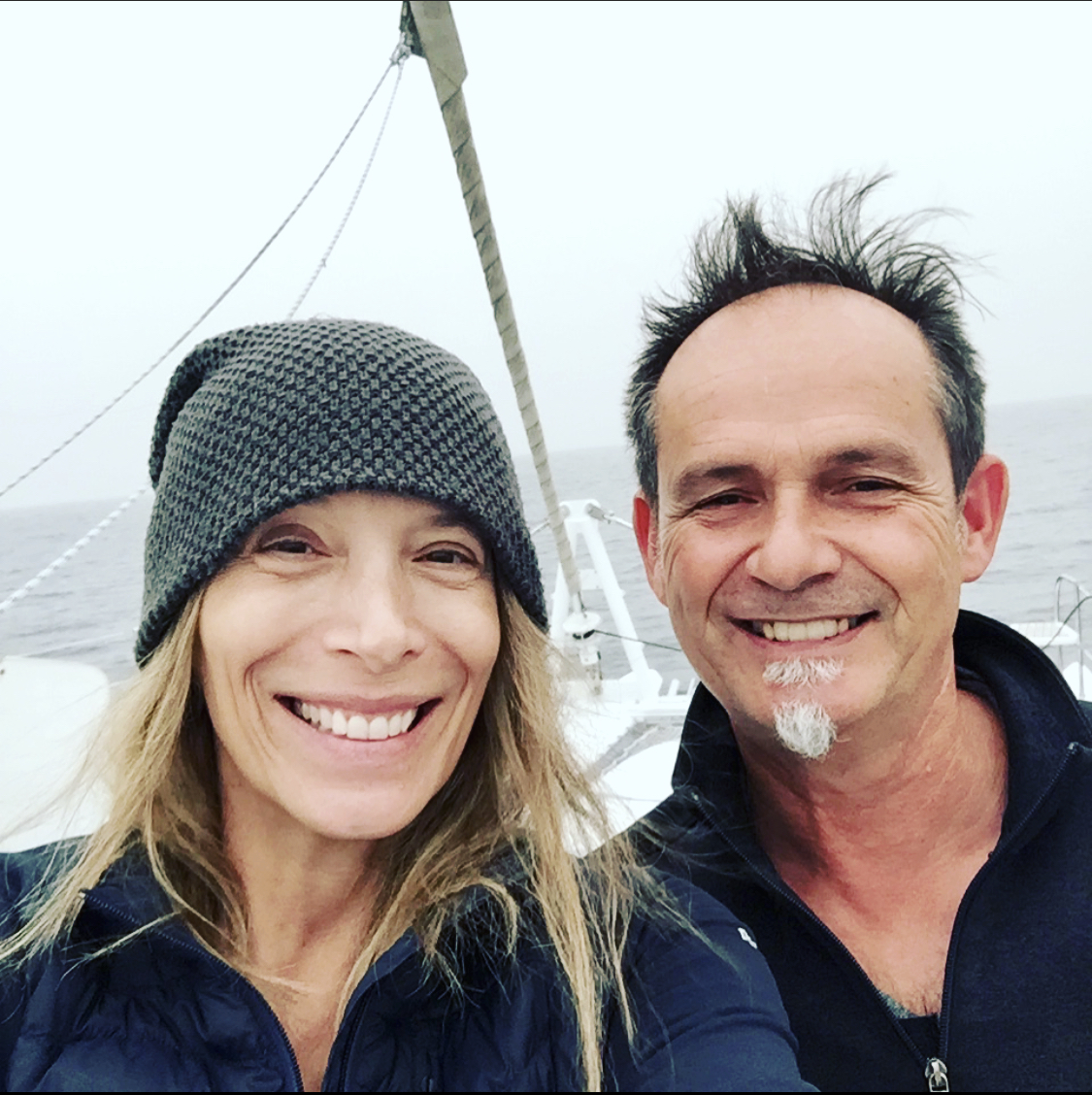 "It's a daunting task to decide to export. Is the company ready? What internal mechanisms should we have in place? Is this the right timing? Are you in a financial position to make the leap? Export Navigator has been invaluable in helping us determine our readiness for export," recognizes Carolyn.
A World of Resources
After connecting with Export Advisor, Fabrizio Alberico, Philippe and Carolyn entered into Canada's Trade Accelerator Program (TAP) to develop and activate an export plan for their company.
"We now have a detailed export plan, which is like a roadmap with a thorough forensic analysis of where the company currently is and where it would like to be, but most importantly, how to get there," says Carolyn.
The main growth goal for Salt Spring Island Sea Salt Inc. is to expand beyond provincial borders, selling nationally in Canada in 2021 and into the United States by the end of 2022. To do so, they'll need to increase production and build brand awareness outside of BC. Fortunately, Fabrizio has helped them with resources to support their growth.
"We learned about and applied to grant funding programs which will directly assist with expanding our production capabilities, including equipment purchase, and marketing efforts, but most importantly, we have the ongoing one-on-one expert guidance of an advisor who helps us see the forest for the trees in a maze of unknowns," acknowledges Carolyn.
Poised for Growth
Philippe and Carolyn are quick to acknowledge that they're in a much better position to start exporting because of the support provided by Export Navigator. They are currently expanding production by 50 percent and hiring a second employee; they are perfectly on track to increase their sales by 50 percent in the first quarter of 2021 and to meet their 2021-2022 export goals.
"There are lots of moving parts that are critical to understanding before you make the leap. Determine your readiness, plan how to get yourself there and be realistic, but most importantly, there are resources like Export Navigator that you can tap into to help you get there. Use them," advises Carolyn.