What separates the average home-canning strawberry jam maker from one poised to earn $15,000 a month in gross sales? Five generations of farming, the right connections, and export opportunities.
Faith Saunders opened Saunders Family Farm in Windermere, B.C., in 2014 after a couple seasons of selling out of her homemade strawberry jam at the local farmer's market. Her family has owned and farmed the land since 1851, but in 2014 she made her side hobby official, opening the gourmet jam and spicy jelly business.
Saunders recently moved operations into a new and larger facility in Invermere, B.C., prepping to increase the farm's production and add export capabilities, with a staff of eight dedicated to supporting the business.
Fast Track to Exporting
The company was looking to expand the business through the B.C. Agrifood Export-Ready Catalogue, exporting into the United States and beyond, but there was a hurdle to overcome. Saunders and her staff didn't know the procedures and processes needed to become successful in exporting. Then they connected with Export Navigator.
"With Export Navigator, we learned about custom brokers, proper export labeling, areas where our products would be more successful than others, and to be able to increase product awareness in those areas."
Saunders Family Farm implemented an export plan to generate more sales and develop product awareness in new markets.
"Our export advisor worked with us, and 'navigated' us through different areas that he knew we needed knowledge in," says Saunders. "He has been instrumental in increasing our awareness of how certain processes work. His help has put us on the 'fast track' to exporting. With each meeting I am gaining more insight about how exporting our products will further our business opportunities."
Saunders is in the process of securing a broker in the United States to sell products in the Pacific Northwest. She is working on a contract and plans to be in production for exporting by June 2021. With the projected increase in production, Saunders is anticipating approximately $10,000 – $15,000 per month in gross sales. She also plans to add at least one more full-time employee and one part-time employee.
"We are confident we can now look to expand our reach beyond Western Canada," says Saunders. "We are in a better position to hire more staff and increase our production."
A Continuing Partnership
Saunders Family Farm continues to work with its export advisor, learning more and gaining insight through his expert advice.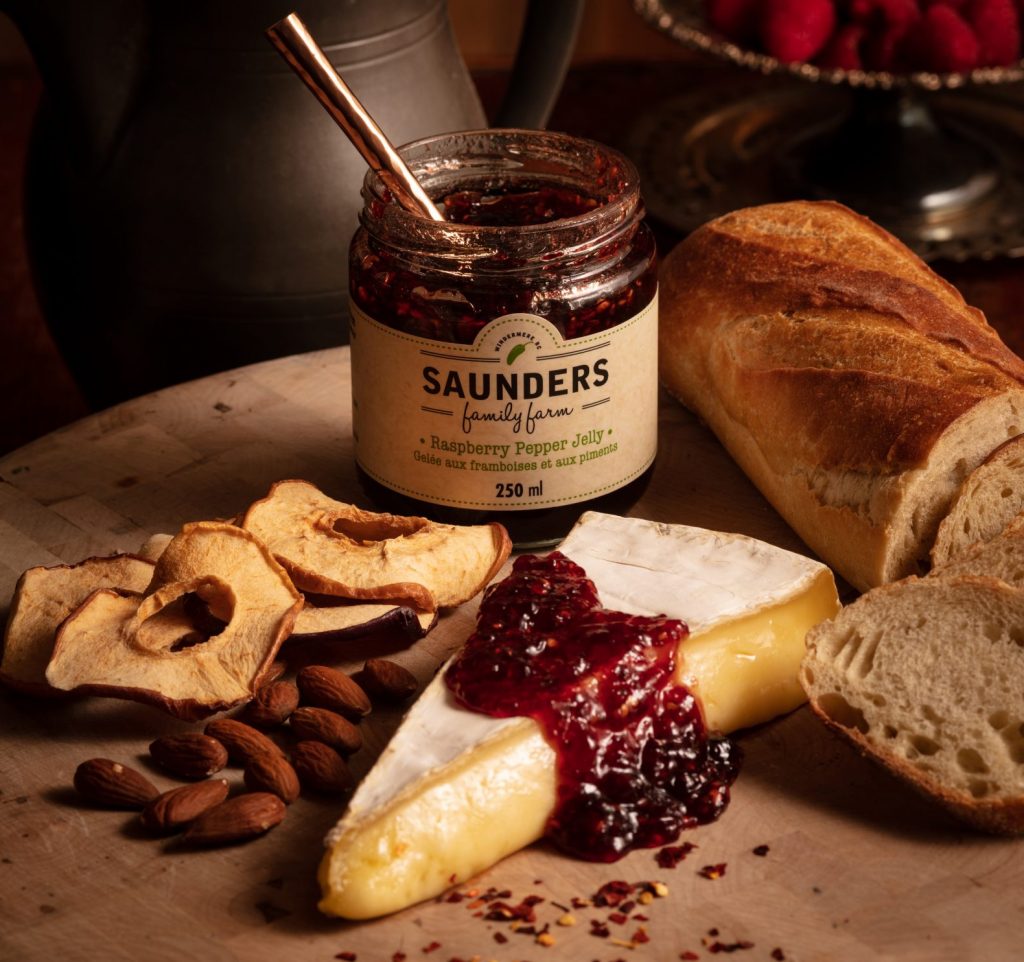 "I would highly recommend anyone wanting expert advice to join Export Navigator," says Saunders. "Our export advisor has helped us navigate the exporting process and gave us the tools to be successful in completing the applications needed. He connected us with custom brokers and freight companies, and supplied information on label changes and nutritional facts. He has been very patient and informative, giving clear direction for our company to be successful."