If you want something in life, go grab it. That's the message Becky Boughton lives by and shares with her children. So, when her 10-year-old son Luke Webb wanted to combine his love of fashion and a desire to help people, they went big. Together in February 2021, mom and son launched LIVN & GIVN, a Kamloops-based clothing company that empowers shoppers to help those in need.
"The biggest thing is just sharing hope with people. Being Indigenous, it's important that we show others that you can go through difficulties and still do anything you want to do," shares Boughton. "People need more hope than anything these days. That's as important, or more important, as the business."
Finding light in the darkness
 Boughton is no stranger to holding on to hope during dark times. She was 29 when she found out she was pregnant with Webb and also discovered that she had aggressive, hormone-receptor positive breast cancer. She underwent chemotherapy while pregnant, and "when Luke was born, he had more hair than me," smiles Boughton.
Despite undergoing open-heart surgery at four and living with three cardiac abnormalities, Webb embodies the company motto of Living Big, Giving Big. Through their Giving Big Collection, $10 from every item of clothing purchased goes directly to the family or cause mentioned in the product description.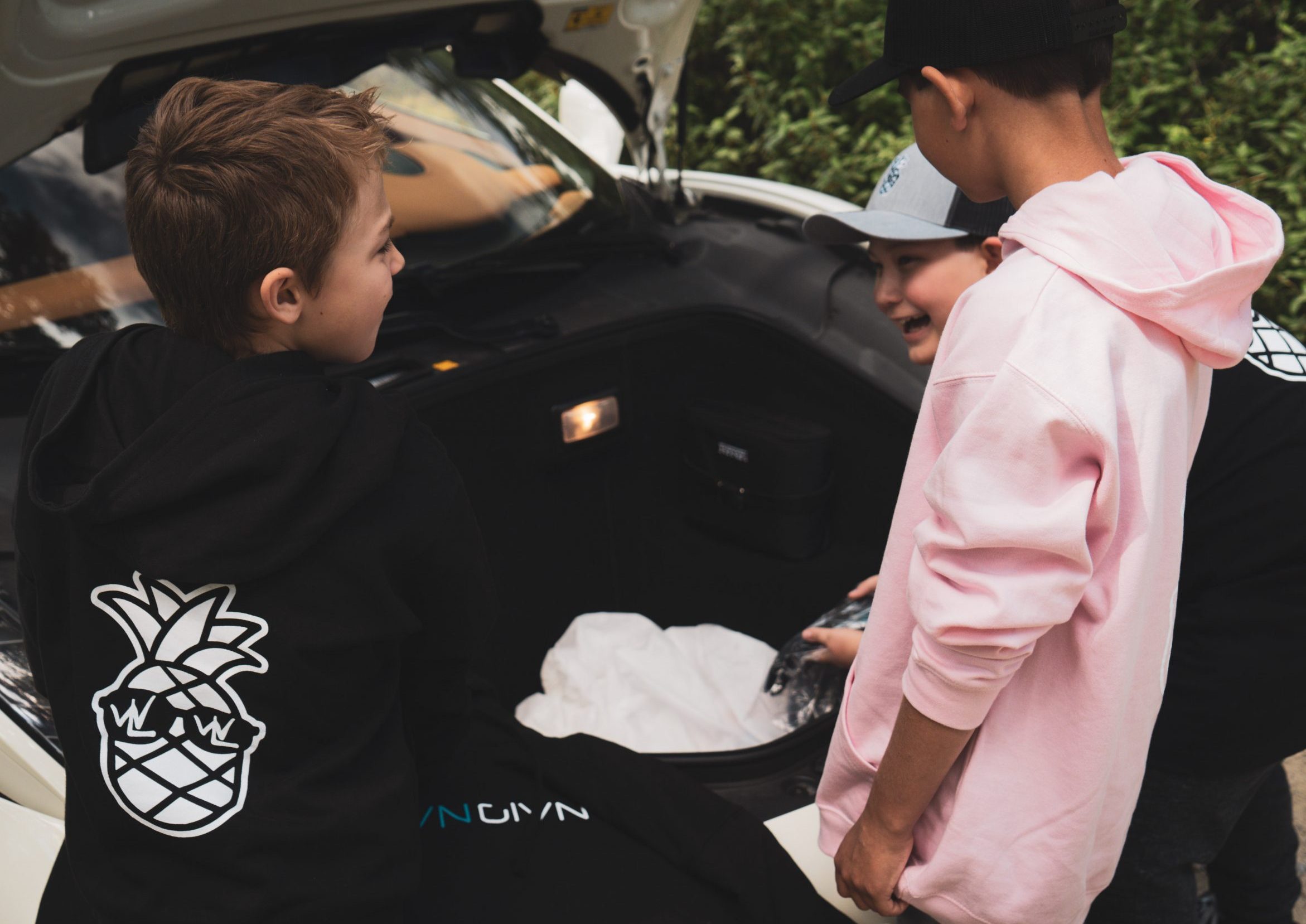 Sharing hope with others
Boughton wanted to connect LIVN & GIVN's important causes to customers across Canada and the United States. But, with convoluted trade rules and tariffs, Boughton sought help to navigate the world of textile exporting. That's when she saw a business card at the Community Futures Development Corporation of Central Interior First Nations office and met Export Navigator Advisor, Shannan Schimmelmann.
"Through the export journey, Shannan has been so wonderful. It's clear how passionate she is about what she does and the connections she makes," admires Boughton. "There's a lot of information online but it can be very overwhelming. That's why it's so helpful to have a resource where you can find the answers to your questions."
Give big, live big
A graduate of the Trade Accelerator Program, Boughton is solely focused on exporting LIVN & GIVN apparel across Canada and the United States, specifically California. Exporting currently accounts for approximately one-third of LIVN & GIVN's revenue. With Schimmelmann's support, Boughton intends to grow that number over the coming years.
"Whether or not you're looking to export, I would recommend Export Navigator ten-times over," Boughton states. "The more you can learn, the better. You never know how your business will evolve."
Through Export Navigator, Boughton has grown her network, received positive coaching, been selected to work with the #WeThrive Facebook campaign and featured apparel in Glohaven's Indigenous Globox.
"Shannan was able to connect me with key people to move my business forward. They go above and beyond," reflects Boughton. "Export Navigator truly wants to see people succeed."
She knows firsthand that the feedback you receive through the program is invaluable. "It's amazing to have their resources and skills on your side," Boughton shares. "Just grab the business card and jump in."