A lifelong cobbler in the northern town of Dawson Creek, B.C., Frank Ripley has been fixing boots for over 50 years. As his trade is somewhat rare these days, Frank's customers come to him from as far away as Dawson City, Yukon to fix their boots; an essential part of their existence in the northern climate.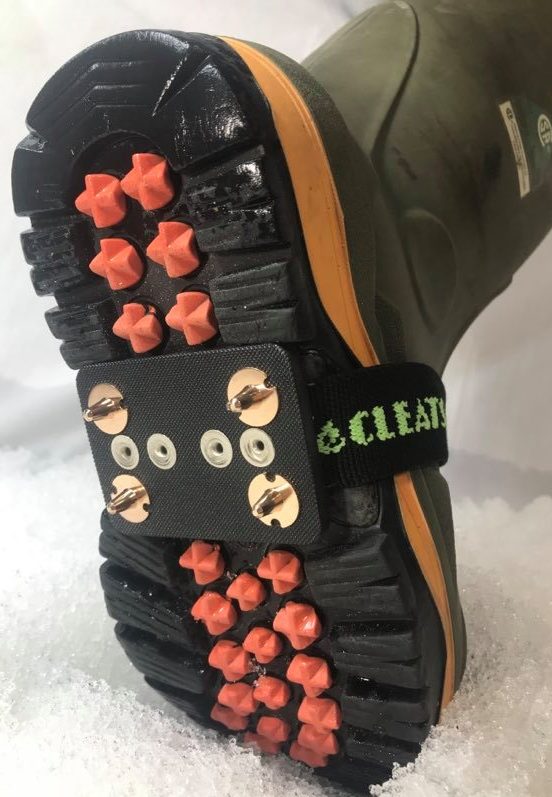 In the 1970's Frank suffered a serious fall during one especially icy winter. Enduring a head injury that required stitches, he didn't want others to risk a similar, or worse injury. He developed an anti-slip device that fits right on to winter footwear, offering traction in icy conditions. By 2010, Rip's Cleats™ could be found on the feet of many first responders and security staff during the Vancouver Olympics.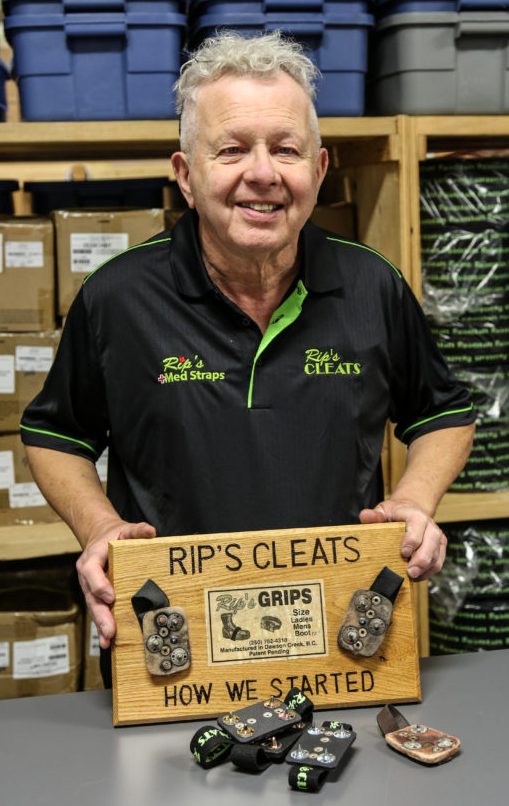 Going Digital
Knowing the market demand for Rip's Cleats™ was strong, the company's next step was to expand on it. For assistance, they called Export Navigator. After meeting with an export advisor, Frank and his team were connected to several programs to help the company grow professionally, mainly in the area of digital marketing.
"By applying our new online marketing skills and starting an e-commerce site, our online sales increased by 84% and we're using our analytics to create an online strategy. Being a part of Export Navigator connects us to information we may not have known about, giving us opportunities, skills and tools to work with," says Kauri Taylor-Cook, Assistant Manager of Rip's Cleats™.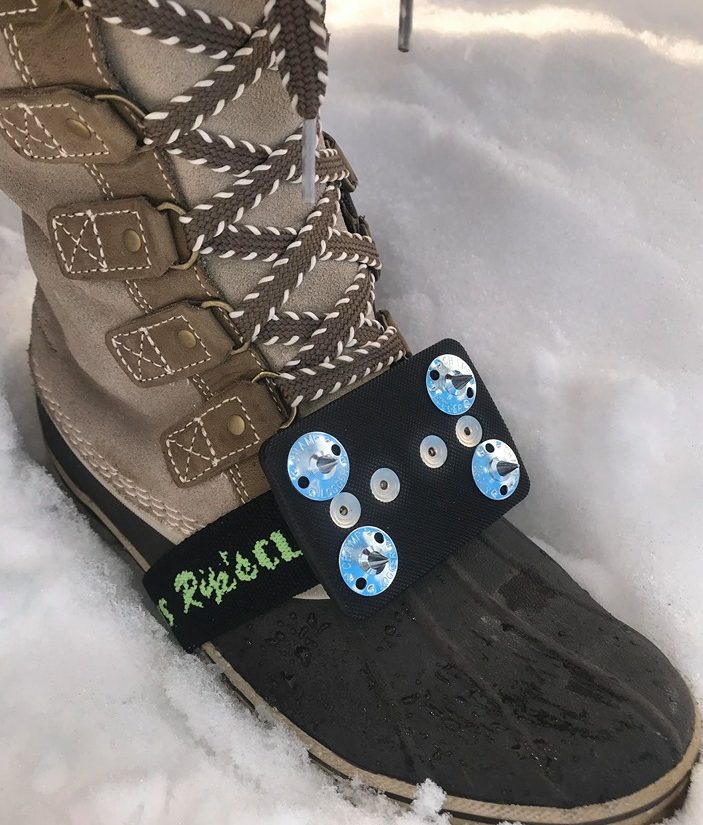 Supporting Local Families
Over the years, Rip's Cleats™ has gone from employing a couple of cleat builders in the back of a shoe shop, to a 3500 sq. ft. warehouse with three fulltime employees and three seasonal staff. Keeping production as local as possible, they have hired 20 seniors, retirees and work-from-home families in the Peace Country region to make Rip's Cleats™.
"As a company our goal is to be honest, tell our story and not be afraid of change while suppling a quality Canadian-made ice cleat that supports real Canadian families. We believe our cleats make everyday life safer and we want to share that with everyone," says Taylor-Cook.
Now offering cleats in four different sizes and three different models, they're not only for personal use, but they also suit the requirements of many industries, such as first responders. With a growth strategy in hand, the company has its eye on moving into Quebec, Ontario and the Maritime provinces, while maintaining their strong presence in western Canada. Export Navigator will be right there with them every step of the way.
"Our export advisor, who is right in our community, understands our struggles while being supportive and sending us information we may not have been aware of. Export Navigator is a wealth of knowledge to help you expand outside your local markets while keeping you in the loop for programs that can help your business with exporting," acknowledges Taylor-Cook.