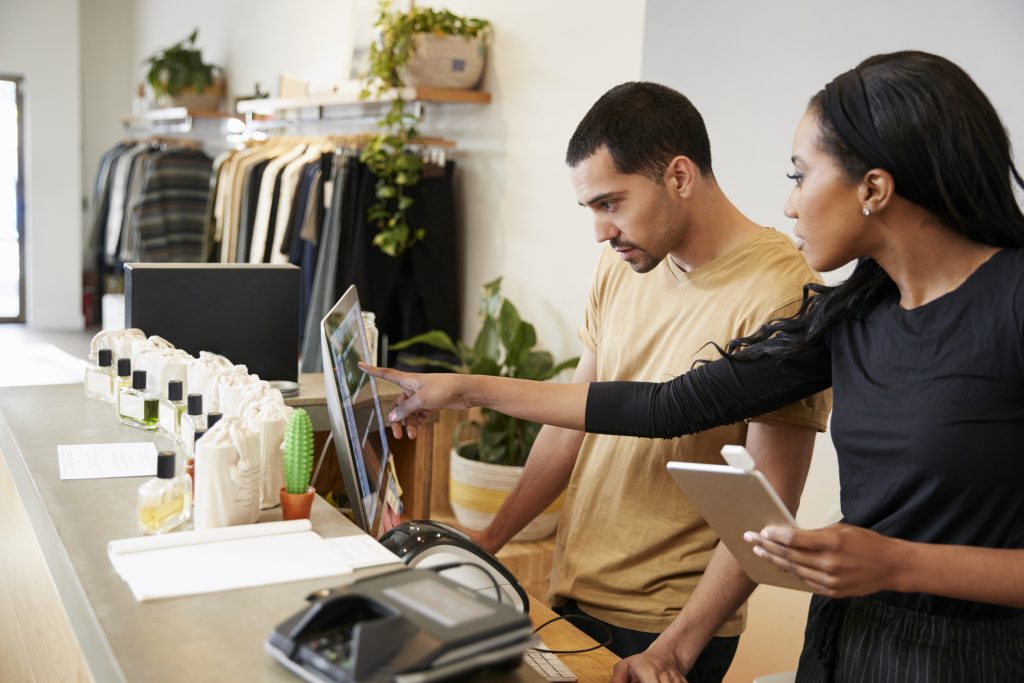 Export Navigator was created to help guide small businesses in B.C. through their export journey and ensure they're on the path to success. The program's export advisors make it easier for small business owners to navigate the constant learning curve of exporting. By providing one-on-one support, they help businesses reach their full exporting potential. Export Navigator's clients come from all kinds of sectors, so here we've highlighted some of the ways in which we've expanded the markets of small businesses like yours. This article focuses on our retail clients, who represent everything from some of B.C.'s finest specialty goods to apparel. Read on to see how our export advisors have helped them achieve their goals!
  Develop market strategy
Developing a tailored market strategy is important if you are considering exporting to new retail markets. Your export advisor can help you establish your brand in new places and prove your credibility to a wider customer base. After creating a new retail market strategy and working on other aspects of their business with Export Navigator, Squamish business Gogglesoc has increased its revenue considerably. It has also experienced unprecedented international growth.
  Help with export grant application planning
Gogglesoc's export advisor helped complete multiple successful CanExport grant applications. By joining Export Navigator, you will work with an advisor that knows the ins and outs of application planning. They can help direct you towards any funding programs that you may be eligible for, as well as assist in the application process. 
  Address issues as they arise
Getting that one-on-one support from an export advisor is valuable because you will have someone who can provide business advice and information relevant to you. Your advisor will get to know your business on a deeper level, making them the best person to ask your most pressing export questions. Nevada Christianson, founder of ChicaDee Designs, discovered having an advisor made running a small business much more manageable. She has learned a lot from her advisor's wealth of knowledge, making her a more confident entrepreneur. 
  Grow profits
Getting your retail business export-ready puts you in a better position to increase revenue and sales. While your long-term goal may be exporting, your export advisor can also help your company grow professionally to reach that goal. An Export Navigator client, Rip's Cleats, worked with an export advisor who connected them to several programs that helped develop their digital marketing. Their next step was starting a retail e-commerce site, which increased their online sales by 84%.
  Introduce new networking opportunities and programs
Knowing the right people in the right places will give you a huge advantage in exporting your product. It's never too early to start building your network, as you will need connections in your new target market. Participating in Export Navigator is the perfect opportunity to get your foot in the door of the exporting world. That's because your advisor can introduce you to different networking events and programs in your region. Export Navigator client, Popov Leather, was introduced to essential contacts including potential lenders and manufacturing experts through its export advisor. 
  Save time and money
Export Navigator demystifies the export process, not only saving you from a headache but more importantly, costly missteps. Skincare brand VinoSpa was able to fine-tune its business model, marketing model and export strategy with an advisor. This allowed the business to start exporting in North American sooner than expected. For its next move, it's now eyeing expanding its retail market to the United Kingdom. VinoSpa's owner, Brenda Hetman-Craig, says of Export Navigator: "Without this network of support, it may have taken years to get where we are." 
  Set achievable goals
Export Navigator assesses your business and meets you where you are. That way, advisors can make sure you're comfortable and prepared for whatever new direction you decide to take. The export advisors have a realistic approach to exporting, meaning they work with you to set achievable short-term and long-term goals. Because of the flexible length of the program, you will have the chance to see some of those goals come to life. That is a very rewarding feeling!
As you have seen from some of our success stories, many small retail business owners have benefited from exploring how to expand their market. From exporting out of B.C. to strengthening your online presence, there are many ways you can make your business stand out from the rest. Find out how by signing up to talk to an advisor today.